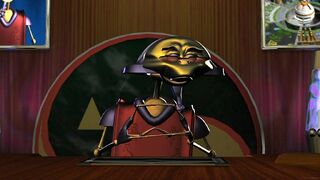 "Chance has nothing to do with it child, the future is not determined by a throw of the dice, it is determined by the conscious decisions of you and me." - Phong, Keeper of the Core

Hello everyone. To introduce myself, I am a Corpsman in the United States Navy and a University graduate in history. My screen name, 'Preator', comes from the Star Trek TV series, I also go by the name 'Phong' on this site, for obvious reasons.
I also run a small group on Flickr for people that like to wear ReBoot costumes to comic conventions. http://www.flickr.com/groups/1176159@N21/
I am an avide fan of ReBoot, I've been a fan of the show since it first started airing. My favorite character is Phong, but I also really like Hexadecimal and Scuzzy. My favorite episode is probably Infected. I was made the ReBoot Wiki Administrator after I first started editing. The site had no articles, no designed back ground, and no members. Once I added the first several articles, the Wikia staff decided I should have the administrator position.

I also contribute on the Justice League wiki
I also like Lois and Clark, the new adventures of Superman, Fantastic Four, Batman movies, X-Men, Star Trek, Harry Potter, and Pirates of the Caribbean. I love animals, lean toward cats but love dogs to. I collect model ships and history is a passion of mine.
I would love to discuss any of these subjects with any other fans or interested people.
New Pages I'm working on
[
]
Trident
Hero Selective
Attack Drone (Web Spore)
Class M Web Creature
Pain Collar
Ancient Language Class
Input Output Conference
Low Density
Port
System Sky
System
Sector
Prog Censor
Modified ABC
Slow Food
Street Cleaners
Stasis Chamber
Game Sprite Back-up
Games A Survival Guide
Auditorium
True Stories of Mainframe
Artificial Intelligence
Shields
Shield Generators
City Power Lines
City Display Table
Surf Board
Yin yang
Conference Room
Data Storm
Hospital
Brig/Prison
Keeper of the Core
Pages needing work or additions
[
]
Bunnyfoot
Welman Matrix
Baudway Sector
Eight Ball Apartments
Entrances to buildings
Tor's interior
AndrAIa
Tears (Infinite Data Else If Loop)
Core Control Chamber
Tor's Armory
Sibedar bar picture
Al
Al's Wait & Eat
Al's Waiter
Specky
Cecil
Copland
Key Tool
Split article "Bike" into three articles, "Megabyte's Bike", "AndrAIa's Bike", and "Matrix's Bike".
Mike the TV
Portal