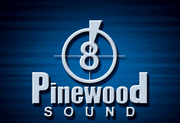 Pinewood Sound is the Audio Post Production Company that provided the editing and mixing of ReBoot Seasons 2 and 3.
Located in Lions Gate Studios, Vancouver, British Columbia. Pinewood is the only Sound Post Facility in Canada based on a major film studio lot.
Internationally renowned for innovative and creative approach and recognized many times over with awards for excellence in sound editing and mixing, Pinewood is consistently ranked as one of the country's top audio post production facilities. Pinewood's success is the result of its top-notch talent and a unique combination of state-of-the-art digital and analogue equipment.
No other sound facility in the Pacific Northwest matches Pinewood's experience and reputation for artistic and technical mastery, boasting a credit list that proves excellence in motion picture and television sound. The company worked with Mainframe Entertainment to syndicate the second and third season of their CGI series 'ReBoot'.
Pinewood Sound owes its long running success to an exceptional team of sound designers, re-recording mixers and sound editors. Unlike other sound facilities, its senior editorial staff are industry veterans. Some of their team have been with the company full-time for over the past 25 years.
Productions that use Pinewood benefit by having these dedicated professionals involved in ALL facets of their sound post, allowing for a continuity that comes from working together for many years. Together with a dedicated crew of technicians and support staff, Pinewood Sound can easily handle the most ambitous projects, including large budget films, independent films, television series, dramas, commercials and sound for web sites and games.
Among their many awards Pinewood has worked on 6 Academy Award ® nominated films including 5 wins and many other awards and nominations for Sound and Sound Editing, the facility has established itself as a premiere creative force in the art of sound and mixing. Pinewood is also the only facility in Vancouver to have been nominated for a Prime Time Emmy.
Pinewood Sound has brought over 3 decades of feature film and television sound experience to each television project including ADR for Television and movie features such as "Chronicles of Riddick", "Scooby Doo II", "I ROBOT", "Lord of the Rings: Two Towers", "The Bourne Identity", "Reign of Fire", "Seabiscuit", "Planet of the Apes", "Tomb Raider", "American Pie II", "Mission : Impossible II", "U-571", "Dinosaur", "Chicken Run", "The Mummy", "Small Soldiers", "Stuart Little", "Shanghai Noon", "Star Trek: First Contact", "Judge Dredd", "Naked Gun 33 1/3: The Final Insult", "X-MEN II", "Final Destination II", "Lake Placid", "Smallville", "Battlestar Galactica", "Malcom In The Middle", "The X-Files", "Star Trek: Voyager" and "Baywatch".
External Links
Edit
Community content is available under
CC-BY-SA
unless otherwise noted.