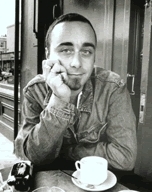 Owen Hurley was a Director for ReBoot, responsible for and helping to develop episodes such as Where No Sprite Has Gone Before and Mousetrap.
Owen began his film and television career in the 1980s in England, working as a compositor in special effects and, later, Post Production Supervisor. In the 1990s he worked primarily in London and Amsterdam producing and directing live action commercials for many hight profile clients.
In 1996 Owen was recruited from the UK to bring his experience from the worlds of digital post-production and live action directing to Mainframe Entertainment, Inc. of Vancouver at the request of founder Ian Pearson, where he was given mandate to enhance the production methodology, directorial and creative excellence of Mainframe's productions.
Owen directed over fifteen television episodes for the pioneering CGI television series 'ReBoot', "Beast Wars: Transformers", "War Planets - Shadow Raiders" and "Weird-ohs", all award-winning productions.
Moving on from episodic work, Own directed the first ever fully computer animated direct to video movie "Casper's Haunted Christmas". Following this, he directed the highly acclaimed video debut of 'Barbie' as "Barbie in The Nutcracker" in 2001. The film went on to win multiple awards. He then went on to direct two subsequent 'Barbie' direct-to-video feature films, "Barbie as Rapunzel" and "Barbie of Swan Lake".
Owen left Mainframe in 2004 to enter cinematics work for television and is currently working on development of various independent and commercial projects with Relic Entertainment, residing in Vancouver, Canada.
External Links
Edit
Community content is available under
CC-BY-SA
unless otherwise noted.