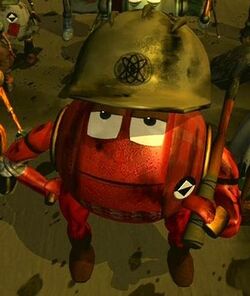 Hardboot is a zero binome living in a Damaged System. He is some sort of manual labor worker. He says, "I'm Hardboot, my name says it all". When Matrix and AndrAIa are downloaded into the system by a Game Cube they offer to train some of the cities inhabitants so that the Cubes won't cause more damage. Hardboot volunteers and goes in a Game with them and does very well helping to win the Game. The other volunteers were Gabby, Barry, Jeff, and Backup. (Icons)
Hardboot is the only member of the team to not take a code name. As he says, "My name says it all."
References
[
]
Hardbooting is the act of physically reboot a systems by disconnecting its power supply.