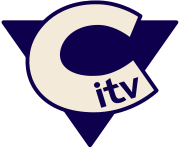 CITV (short for Children's ITV or Children's Independent Television) is the brand name used for the majority of children's television output on ITV's television stations, including the ITV Network, breakfast broadcaster GMTV and the ITV plc-owned CITV Channel as well as non ITV plc owned regions. They broadcast in the United Kingdom. CITV purchased the rights to broadcast ReBoot in the UK from 4 January 1995 to 9 April 1998.
When Season Three came along, CITV bought ten episodes out of the sixteen. They aired first six episodes between 17 July and 21 August 1997.
CITV then repeated The final two episodes of Season Two as well as the episodes from Firewall to Where No Sprite Has Gone Before just before going into the new episodes.
However, they took ReBoot off the air after the episode The Return of The Crimson Binome, claiming the content "Too Dark and Violent".
The remaining ReBoot episodes have yet to air in the United Kingdom.
External Links
Edit
Community content is available under
CC-BY-SA
unless otherwise noted.